Welcome to Golden Triangle Group Tour India
India is a land where traditions, cultures and rituals mix to imparts her a unique kaleidoscopic view altogether. It is the country with glorious history based on royal exuberance and regal exquisiteness. The country shows integrity in diversity. No country in the world has the level of diversity in cultures and traditions as seen in India. India is once country which has everything for everyone.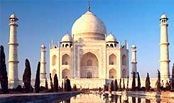 Foreign tourists who travel and explore India and its states truly find the country an amazing place which has amazing architectural styles to reveal, rustic and traditional life. The rich and glorified historic past lies in the back of tapestry of ultra-modern and uber cool city life.
Golden Triangle Tour is a unique tour package offered by tour and tour and travel companies in India to the tourists from across the world. The tour comprises three major cities of India - Delhi, Agra and Jaipur. These three major towns and cities of Northern India are true and lining examples of India's glorious past, magnificent architecture, rich art and crafts and tales of romantic past.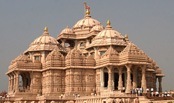 The tour begins from Delhi, which was the capital of Mughals and also the Britishers. It is one city which has undergone many transformations and seen the rise, transfer and fall of power through ages. The Delhi of Modern India over a period of time has become more technology savvy and exocentric.
The Golden Triangle India tour takes tourists through the old walled city of Delhi, which was once a power center of Mughals. The tourists can easily find the tint of glorified past as seen in the form of forts, palaces like Red Fort, Jama Masjid, India Gate, Qutab Minar and Humayun's Tomb to name a few.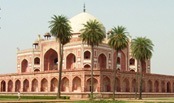 Next falling in line under Golden Triangle India tour is the city of Agra. The city was the old capital of Mughal dynasty and power. Agra is famous for Taj Mahal – one of the seven wonders, apart from Agra Fort and Tomb of Akbar.
The last part of Golden Triangle Tour of India is Rajasthan and it comprises, Jaipur, the pink city of Rajasthan comprises of Hawa Mahal, Amer Fort, Jaigarh Fort and Albert Hall Museum. The tourists can also make the choice to visit Pushkar – well known for Pushkar Mela, besides enjoying Rajasthani cultural life.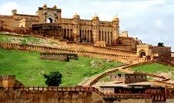 If you are planning for Golden Triangle Tour, make sure that you go with authentic tour operator. Shop and compare the prices of Golden Tour Packages and avail the best deals. It is important that you show deliberate patience so that you can get best packages to explore cultural, architectural as well as traditional heritage of India.
We offer the best in the Golden Triangle Tours. Either you can choose our Individual Private Tour or you can join our Fixed Departure Golden Triangle Group Tour starting every Saturday.
If you prefer privacy, we suggest taking our Individual Private Tour. We can customize the Individual Private tour as per your preferences. We will plan the trip as per your travel dates, you can choose your hotels as per your preferences and can select the car or trains as per your comfort. We will plan the trip as per your requirements. Please do let us know you preferences?
However, if you prefer to travel in Groups, we suggest to join our Fixed Departure Golden Triangle Group Tour starting every Saturday. Travelling in group is not only enjoyable; it also has economic and social advantages. Come and join our group tour for memorable life time experience.
Click for Individual Private Golden Triangle Tour
Click for Fixed Departure Golden Triangle Group Tour