Why us for Golden Triangle Tour?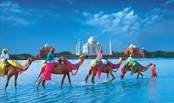 The Golden Triangle Tour of India is a unique way to explore rich Indian traditions and culture. The tour usually covers three glorious cities like Rajasthan (Jaipur), Delhi and Agra. This unique triangle tour offers foreign tourists to catch the real glimpse of true India and experience its rich diversity. Glden Triangle Group Tour India is a young and professional company offering custom designed Golden Triangle India Tours at affordable costs. The tour educates travelers on the importance and history associated with the cities covered in Golden Triangle getaway.
Here are some reasons why you should discuss your Golden Triangle India Tour with us:
• Quality tour services designed for the travelers
• Maintain the balance on the pricing and services
• Good infrastructure to handle volumes of requests on the Golden Triangle Tours
• Experienced travel consultants who will provide pre and post travel consultation services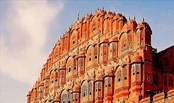 Glden Triangle Group Tour India takes complete responsibility of guests (travelers and tourists) who visit India as part of the Golden Triangle Tour. A dedicated travel executive is allocated to the guest upon arrival at the airport. Our travel executive has a detailed understanding of landscape of Delhi, Rajasthan and Agra. S/he can guide you well on different aspects of Golden Triangle Tour and the primary reason behind undertaking this type of tour. At Glden Triangle Group Tour India, we also deal in specially designed custom travel packages under the broad classification - as adventure tourism, safari tour, leisure tourism, sightseeing and pilgrim tour.
Starting from the day of arrival of the tourists until the time they catch the flight to their onward destination, our travel executive will take care of their interests. All arrangements are taken good care by the tourists. We make sure that stay of tourists and travelers is made comfortable and completely hassle free. At Glden Triangle Group Tour India, our focus is on maintaining the Golden Triangle Tour. The tour package is available at affordable price and can be availed by any tourist from any country. Tourists do not have to worry about their travel. Or travel consultants will make their travel easy.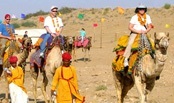 Golden Triangle circuit presents give very rare and unique opportunity to come close to three distinct flavors of Indian traditions and cultures. Hire our Golden Triangle package tour and you will take the step into a wholly new world. Start with Delhi – the contemporary capital of India; follow Agra – the capital of Mughal Sultanate and take to the legacy of Rajputana culture of Jaipur.
Glden Triangle Group Tour India focuses on every little aspect of tourism under the Golden Triangle Tour package. We have brought differentiation in our travel deals for the Golden Triangle Tour. It is our professionalism and personal care that makes our Golden Triangle Tour a great value for money.
We are happy to provide you with comprehensive information on the Golden Triangle India Tour and its prospects.
To know more about the Golden Triangle India tour, get in touch with us at: