Rickshaw ride in narrow streets of old city of Jaipur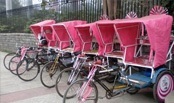 If you are making the plans to visit Jaipur, it would indeed a quite playful trick to think of enjoying a rickshaw ride in the narrow streets of city of Jaipur. Jaipur, popularly called as the Pink City of Rajasthan, has got plenty of amazements and architectural buildings to explore, but enjoying a joy ride on the rickshaw and that too in the old cities and lanes of Jaipur is something which you will never forget in your life time. The first and foremost thing that you need to think out here is your interest. It is because when you are interested, your involvement in the Rickshaw ride will double up and this would give you valuable time to be spent.
Taking a closer view of the city life in Jaipur can only happen of you opt for the rickshaw ride and not otherwise. You just cannot make the difference to your tour to pink city without experiencing the Rickshaw ride. Riding on a rickshaw and catching the glimpse of rich Rajputana life is truly an adventurous moment that you would like to go through all the times. Of course, it can be a little bit lethargic and tiring, but sends a pleasurable feeling too.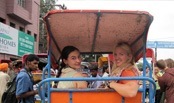 Taking a rickshaw ride through the wavy streets of Chandra Chowk gives you a frown, and you just cannot avoid it. The streets leading to Chandra Chowk are narrow and at times become dingy too. You cannot bypass the piquant smell of street and drain water overflowing. The streets are chaotic and crowded and by no means will give you any reason to stay for long. Even a short tour to Chandra Chowk on the hired rickshaw will satiate your desires.
It is a common scene for the tourists to camel driven cars moving their way into and out of streets of old Jaipur city. The sight of brahma bulls and brahma cows is equally great and charming to catch sitting at the back of rickshaw. Ask the rickshaw owner to stop at the side to watch some interesting rituals. You will not find these rituals anywhere else. The hustle and bustle and peculiar noises coming as the result of shouting catches your ears, but you will start enjoying it after a while.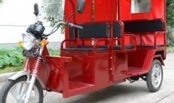 If you were of the opinion that only poor inhabit old city of Jaipur, then you are mistaken. The old city is a prominent business center of Jaipur and out here you will find tradesman belonging to different types of business interest groups. Try chatting to them, and you will come to know many interesting facts on Jaipur.
Finally, a world of caution, Make sure that you hire a good rickshaw. The person driving rickshaw should be reliable and experienced, or else you will lose your way in the meandering streets of the old city of Jaipur. Certainly, you do not want this thing to happen to you. Keep in mind that you discuss everything with the rickshaw owner so that there isn't any problem created in the end.