Dilli Haat - An open-air food plaza and cradia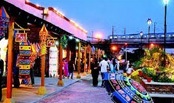 Dilli Haat is a fabulous and surprising a conceptual open air food plaza and cradia based on the unique concept of village market. The very concept of Dilli Haat gives it multidimensional and multi-cultural outlook. Craftsmen from different areas and states of India come here and rent the stalls and showcase their respective handicrafts. The purpose here was to create a cultural mélange and develop a market where the traditional manufacturers can come and sell their products directly, instead of going through the middle men or third party vendors. As compared to the traditional weekly markets that are quite prominent on Delhi Roads, Dilli Haat has a permanent character and a special kind of attraction. Some of the shops at Dilli Haat are permanent, but there are many other shops that are offered to the sellers on rotational basis; maximum for a period of 15 days. The products sold out there at Dilli Haat can be varied and unique. These include rosewood, gems, beads, brassware, metal crafts, sandalwood carvings, embroidered camel hide footwear, sophisticated fabric and drapery, and silk and wool fabrics. What's more, you can also go for the Framed Madhubani paintings as well as Tribal Paper Mache products at Dilli Haat.
There are also several expositions organized at the exhibition hall in the Dilli Haat complex. The purpose here is to promote handicrafts and handlooms. Sellers from different states who manufacture wares also have equal opportunity to come and sell their products.
Dilli Haat is not just a place to buy handicrafts or wares, but is also a place where you can enjoy eating traditional food. The open air food plaza has several traditional eateries where you will get the opportunity to relish variety of traditional foods. The foods served are hygienic and most importantly they are within your budget.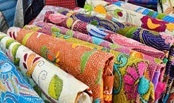 You can also satiate your taste buds with inimitable flavors of the delectable local foods introduced from several regions of India. These largely include the momos from Sikkim or the Bamboos hot chicken straight from the heart of Nagaland; equally delicious Kahwa & Kebabs from Jammu; and not to speak about the mouthwatering Pooranpoli from Maharashtra or the Gujrati Dhokla.
Being at Dilli Haat takes you close to different types of cultures and traditions. It is like a mini India making the presence in a small and organized place. In short, Dill Haat is a peaceful shopping place blistering with souls and plenty of valuable shopping deals that eventually makes all the difference.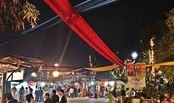 There are three Dilli Haats that have come up in Delhi. The first one was at INA, the second one came out at Pitampura and the most recent one has been opened at Janak Puri.
Plan a trip to Dilli Haats and experience a totally new way of life and shopping which is far more exciting and innovative than the ones you get at the malls and other market places. The best thing about Dilli Haat is that manufacturers are selling the products directly and straight in open market.