History and Culture of Agra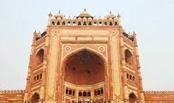 The city of Agra was instituted by Sultan Sikandar Lodi, the Ruler of Delhi Sultanate in the year 1504. Soon after the death of Sikander Lodi, Agra passed into the hands of his able son, named Sultan Ibrahim Lodi. The city was ruled efficiently by Sultan Ibrahim Lodi until it was taken over by Babur during the First Battle of Panipat in the year of 1526.
Major development in Agra could be seen during the Mughal Period. Emperor Akbar constituted the Mughal capital in Agra and named it Akbarabad. In the year 1649, the Mughal capital was shifted to Shajahanabad. Agra saw the marvelous construction of several types of Mughal architecture; the popular ones include Taj Mahal – one of the seven wonders of world; Aram Bagh Garden, and the Fatehpur Sikri.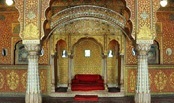 Shah Jahan moved the Mughal capital from Agra to Delhi. However, his son had other plans moving in the mind. He reinstated Akbarabad and imprisoned him the Great Red Fort. Agra continued to enjoy the capital status during the initial few years of Aurangzeb; but in the year 1653, he made a new Mughal capital in the Deccan and named it Aurangabad. Over the period of time as the Mughal Rule began to come to its end, Akbarabad fell to the Marathas and Jats who renamed it as Agra and controlled it. In the year 1803, the British Raj took over the control.
Agra is a gorgeous city with strategic location along the banks of the famous River Yamuna. The city exemplifies rich culture and tradition. The tourists, while in Agra will experience an extravaganza of cultural events and festivals. The denizens are very particular about the way the festivals and cultural events are arranged and given the tone. The festivals are conducted in hue of tradition and exquisite charm. The city shows modern touch. It has gone secular; though there are ancient Mughal traditions still practiced.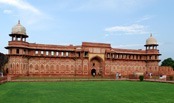 The city showed a very robust cultural influence taken from religious cities of Vrindavan and Mathura that celebrate Lord Krishna and Radhain the remarkable fervor. The festivals and cultural events in Agra have religious and cultural exquisiteness. The popular cultural festivals celebrated in Agra include Taj Mahotsav, Ram Barat, Bateshwar Fair and Kailash Fair. There are several other festivals, celebrated in Agra and it includes – Jat Devi, Kund Mela, Gwal Balba, Kans Lila, Dauji ka Mela, Bateshwar cattle fairs, Mata Ka Mela, Shitla Mela, Janmashtami, Ram Lila, Dusshera, Urs Sufi Sahib, etc.
It is significant to note that festivals and cultural occasions taking place in Agra have historical and cultural association. Tourists from all over the world come to Agra not just to photograph Taj Mahal, but also enjoy the traditional Mughal rituals and festivals. Agra offers plenty of tourist options. It is the niche place that ensures better living, high regalia and showcases enjoyment of life. If you have plans to visit Agra, get in touch with us. We will arrange a customized tour for you.