History and Culture of Delhi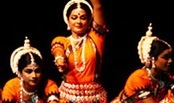 Delhi or the erstwhile Hastinapur (references from the Mahabharata), is the city of traditions, cultural mingling and modernized lifestyle. Off late, it is the capital of India and indeed a popular nerve center of business. Delhi is strategically and naturally carved in the form of triangle, chiseled from the spurs created by Aravali mountain range, lying to its West and South, and the river Yamuna to its East.
Nothing could be more fascinating than to be there at the International Mango Festival of Delhi. There are over 500 different varieties of flavorsome mangoes on display in the festival. The principal variations of mangoes at the International Mango Festival include Malda, Alphanso, Shamasi, Balia, Gelchia, Mallika, Himsagar, Nigarinkheria, Dhaman, Fazia, Amrapali, Dhoon, Ruchika, Chorasya and many more.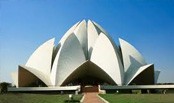 If you have the religious fervor, a tour to Delhi will keep your religious sentiments up and on the top. Delhi is the multi-cultural and ethnic city and respects every religion. You could become the part of several religious occasions such as Ram Navami, Id-Ul-Fitr, Dusshera, Maha Shivratri, Guru Nanak Jayanti, and Makar sankranti. Ram Navami etc. There are also many popular religious places to visit in Delhi, and some of them include Lakshmi Narayan Mandir, Hanuman Mandir, Akshardham Temple etc.
The cultural expanse of Delhi is result of diversification of various cultures. Mughal, Rajputana and Hindu cultures intermingle and that's what gives Delhi its cultural integrity. Take for example the rich Kundan jewelry.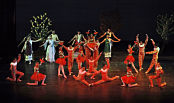 Delhi is not only considered amongst the largest commercial centers of Northern India, but also one of the largest centers for small scale industries. On any day, the tourists can easily come across handloom and fashion market, or go for the textiles and electronic industry. Most of Delhi's economy is run by small scale industry. The city of Delhi is surrounded by 4 popular states of the Punjab, Rajasthan, Haryana and Uttar Pradesh. For all reasons, it'd be good to call Delhi as the cosmopolitan city, and it embraces new ideas and amazing lifestyle. The city explicitly shows richness of culture and traditions and the primary reason behind it is diversity. Whether it is Holi, or Diwali, or Id, or Guru Purab, or Buddha Purnima or Christmas, denizens of Delhi would love celebrating them with all fervor and excitement.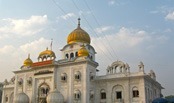 Delhi is where you will find people from different age groups and cultural differences; live and interact together. The sight of a Muslim, or a Hindu or a Sikh discussing about life, or business or politics is quite common.
Delhi is bifurcated into the Old Delhi and the New Delhi. The history of Old Delhi dates back to thousand years. You could see the remnants of Mughal architecture at several places in the Old Delhi circumference. However, New Delhi was designed by Sir Edwin Lutyens. It was only in the year 1931, that the capital of New Delhi shifted from Calcutta to New Delhi. While in Delhi, tourists have plenty of reasons to enjoy shopping, cuisine, sports and several other activities.