About Us
Golden Triangle Group Tour India is a professional tour and travel company providing comprehensive deals on India Tour. We are a young travel company providing innovative options to the regional and international tourists. We make sure that the tourists, who book India tours from us, enjoy the fun of traveling. At Golden Triangle Group Tour India, we provide luxury and affordable travel and it is the key motive of the company.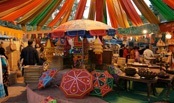 Every traveler has his/her own respective needs. No two travelers are alike in the way they travel. It therefore becomes necessary to address the travel needs of individual travelers. Our basic purpose behind providing customized travel packages is to help travelers see the real India and enjoy the excitement. We provide our customers with the exclusive range of travel options that suit their budget. We have built up a strong bond with the travel agents and hotels across India. This helped us to serve the interests of foreign travelers. At Golden Triangle Group Tour India, our motive is to bring tourism and adventure together. Our travel consultants are good at it. The packaged travel tours provided by us give foreign tourists real enjoyment of life.
We make constant efforts at our end to ensure good and affordable tourism. We work consistently hard and give the best tour and travel solution to the foreign travelers. We support the needs of every traveler. Whether it is about the adventure or medical tourism or religious tourism, we make difference. We are the true legends in tour and travel. At Golden Triangle Group Tour India, our focus is laid on building the trust and value with the travelers. We are offering following travel solutions: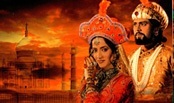 • Travel Management
• MICE (Meetings & Incentive tour planning)
• Special Interest Group Package
• Personal Travels (Air ticketing, Tours, Cruises, Group tours and more)
Let us know about your travel needs. We can help you to realize your dreams to travel and explore India like never before. We are the travel people. Every day we come across several challenging tasks and our travel consultants overcome those challenges by providing exquisitely unique travel deals. Tourists can discuss with us their travel specific needs. We have come close to many tourists and travelers who have become our regular customers. They hire us every time on their visit to India. They are satisfied with the tour and travel services offered by us. At Golden Triangle Group Tour India, our tour and travel deals are designed keeping in view the realistic features.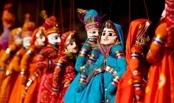 We take the pride of our professionalism and offer customized group tours in Delhi and whole of India. We have experienced travel consultants with us who have knowledge about the tourism sector on a very elaborate scale. We understand the requirements of every traveler and provide them with the package that fulfills their criteria. Golden Triangle Group Tour India offer exclusive line of tour and travel solutions round the clock. You can consult our tour executives on any day and at any time.
To know more on the Indian Tours and Golden Triangle Tours, get in touch with us on: